Best Penny Stocks To Buy: 4 Short Squeeze Stocks To Watch Now
Penny Stocks To Buy: What To Look For
This article will discuss a handful of penny stocks to buy according to those looking for short squeeze stocks. If you've seen our other articles about cheap stocks with high short interest, you know that there are a lot of risks that go along with potential rewards. A quick yield means everything to traders looking to catch a short squeeze. The moves up can be legendary, but the moves lower can bring crushing blows to anyway caught on the wrong side of the trade.
The last few weeks have shown the market exactly how massive short squeezes can grow. AMTD Digital (NYSE:HKD) was the fuse that sparked the snowball effect for these trading trends. This week that continued with the latest penny stock to squeeze: Intelligent Living (NASDAQ:ILAG).
In most cases, there is very little news, if any, to act as a fundamental catalyst. With the majority of short-interest stocks, technical aspects of trading take precedence. Case in point, ILAG stock exploded 260% within about a day's worth of time and the company didn't release a shred of news or a single corporate filing. But it does have a tiny float and bullish momentum heading into the Monday session, which set the stage for the latest move.
Penny Stocks To Buy With High Short Interest
Does this mean all penny stocks with high short interest are destined for massive breakouts? No, and there's usually a reason for high short interest. It usually doesn't coincide with companies doing record revenues or experiencing ongoing growth.
Short interest grows based on traders betting the stock will fail. They'll short it by borrowing shares from a broker, selling them, then repurchasing them later when prices are lower to return the borrow.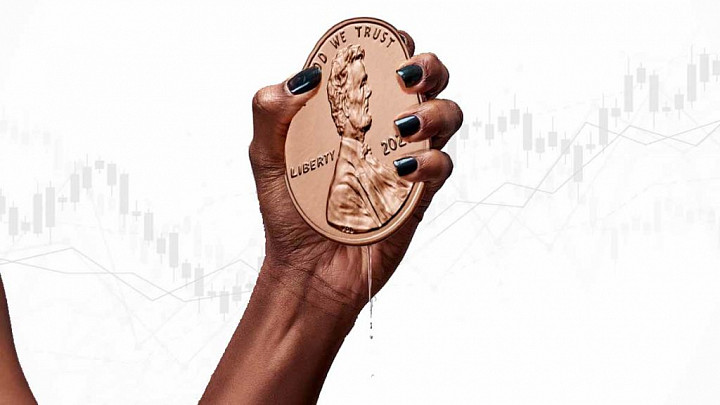 How To Find Short Squeeze Stocks
When a short squeeze triggers, prices move in the opposite direction, forcing shorts to cover their positions early and either break even or take a loss. This short covering, paired with high levels of retail buying, triggers a more significant move in the stock.
Let's look at a handful of penny stocks with higher short interest. Data we've found using resources like TrueTradingGroup.com's Unusual Options & Short Data Tool.
1. Karyopharm Therapeutics Inc. (NASDAQ: KPTI)
KPTI Stock Price as of this Article: $4.85
What Does Karyopharm Therapeutics Do?
The commercial stage pharmaceutical company develops cancer therapies, including multiple myeloma, endometrial cancer, myelodysplastic syndromes and myelofibrosis. Its lead SINE compound and XPOVIO platform is approved in the US in three oncology indications. Last quarter, the company achieved net product revenue 44% higher than Q2 2021 at $29 million. It also received full marketing authorization by the European Commission Expanding Indication for NEXPOVIO (trade name in Europe) for adults with multiple myeloma.
[Read More] Best Penny Stocks To Buy In August According To Insiders, 1 Bet Over $2 Million
A sales and earnings beat has helped build back some optimism that was lost over the last few months. It was also enough to raise the eyebrows of HC Wainwright analysts, who reiterated a Buy on KPTI stock and paired it with an $18 target.
KPTI Stock: A Short Squeeze Stock To Watch?
According to data from TrueTradingGroup.com's Unusual Options & Short Data Tool, the current short float on KPTI stock is 25.11%.
2. Helbiz Inc. (NASDAQ: HLBZ)
HLBZ Stock Price as of this Article: $1.31
What Does Helbiz Do?
Another one of the names on this list of penny stocks is Helbiz Inc. The company specializes in "micro-mobility," which is a fancy word for things like eScooters, eBikes, and eMopeds. Its fleet management technology uses artificial intelligence and environmental mapping to sustainably scale and manage its assets.
A recent partnership with Logan City Council in Australia will see Helbiz operate up to 400 eScooters and 400 eBikes later this month. "This latest partnership marks a significant step towards bringing safe, sustainable transportation alternatives to Australia. This announcement follows the plan to introduce 500 e-bikes in Sydney and 100 e-scooters in Alloggio resorts later this year," said Mitchell Price, Helbiz Australia Managing Director.
HLBZ Stock: A Short Squeeze Stock To Watch?
According to data from TrueTradingGroup.com's Unusual Options & Short Data Tool, the current short float on HLBZ stock is 32.64%.
3. Purple Innovation Inc. (NASDAQ: PRPL)
PRPL Stock Price as of this Article: $4.22
What Does Purple Innovation Do?
Purple Innovation is a slower and steadier mover compared to other names on this list of penny stocks. Shares have climbed from lows of $2.90 to highs of $4.40 over the last few weeks as PRPL stock attempts to reclaim some of this year's losses.
[Read More] Best Penny Stocks To Buy? 3 To Watch After MEGL Stock Hits 5798%
You may have seen Purple advertised on social media for its "no pressure mattress" technology. The company offers "comfort solutions" ranging from mattresses and pillows to bedding and frames. This week investors are likely waiting to see if Purple can turn things around. The next round of earnings comes on August 9th, and guidance will probably be on the menu. Last quarter, Purple management cut its guidance.
Chief Executive Officer Rob DeMartini explained, "We remain in the early stages of creating the framework for strong operational execution. While we are making progress and believe we will see sequential improvements, including second-half profitability during this year, evolving economic and post-pandemic headwinds such as a shift in consumer buying behavior from online to in-stores and away from home related categories toward experiences and travel, has caused us to adopt a more conservative view on the remainder of 2022."
PRPL Stock: A Short Squeeze Stock To Watch?
According to data from TrueTradingGroup.com's Unusual Options & Short Data Tool, the current short float on PRPL stock is 25.24%.
4. Ostin Technology Group (NASDAQ: OST)
OST Stock Price as of this Article: $3.12
What Does Ostin Technology Do?
Ostin Technology supplies display modules and polarizers in China. It recently secured a $2.6 million deal for a purchase order of LCD/TP display modules expected for use in iGame G-ONE Plus gaming PCs.
CEO Tao Ling said in a July update, "We believe our products are able to power the iGame G-ONE Plus AIO gaming PC and provide an unrivaled gaming experience for gamers. We are dedicated to meet our customers' evolving needs and have focused on establishing and maintaining long term relationships with our customers, in an effort to ensure our sustained development and improved profitability."
OST Stock: A Short Squeeze Stock To Watch?
Other than the short float percentage, the borrow fee rate is something that traders look at. This is a fee that a broker charges for borrowing shares. Typically, the higher the fee, the more difficult it is to borrow the stock. According to data from TrueTradingGroup.com's Unusual Options & Short Data Tool, the current borrow fee rate on OST stock is 56.71%.
Penny Stocks To Buy For Beginners
If you're brand new to trading penny stocks in 2022, here are a few good articles to check out and some extra info on the best way to learn how to day trade, swing trade, or invest for the long-term:
If you're interested in learning more about penny stocks, the stock market, and how to trade, check out True Trading Group, the fastest growing & highest-rated online premium educational platform available today. True Trading Group offers a 7-day Trial of its platform for $3 (non-autorenewing, nonrecurring): To Learn More Click Here.
If you enjoyed this article and you're interested in learning how to trade so you can have the best chance to profit consistently then you need to checkout this YouTube channel. CLICK HERE RIGHT NOW!!